Retirement Services Officer
Favorite Quote
Don't ever promise more than you can deliver, but always deliver more than you promised."
-Lou Holtz
Michael handles business development and administration for trust and IRA accounts, as well as investment agencies, estate settlements and special needs trusts.
"It's a great feeling assisting individuals, business owners and charities meet their financial goals every day."
Education and Certifications:
Bachelor of Science Degree, Accounting - Indiana University of Pennsylvania
Certificate of Completion: Wealth Management and Trust School, Level 1 & 2
Unknown Fact about Michael:
Huge fan of the Notre Dame Fighting Irish
At the Top of Michael's Bucket List:
Play golf at Pebble Beach in California.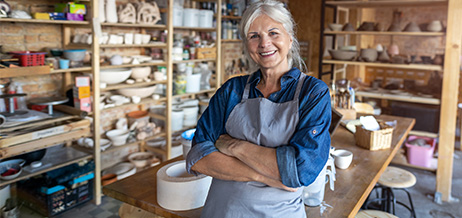 Personal Retirement Plans
Let our team help you decide what personal savings plans are best for your individual situation.