Senior Vice President, Chief Administrative Officer, Portfolio Manager
Frank brings more than 30 years of investment experience to West Chester Capital Advisors, where he spearheads the analysis and selection of equity, fixed income and mutual fund investments, as well as the management of fixed income, equity and balanced portfolios.
He coordinates, develops and maintains all state-of-the-art technical functions for day-to-day portfolio management, investment trading activities, and client performance reporting.
Frank has received the designation of Accredited Investment Fiduciary (AIF). He is a graduate of the University of Pittsburgh at Johnstown with a Bachelor of Arts in accounting and management.
Outside of his role at AmeriServ, Frank is a member of Easter Seals and has served for four years on its advisory board.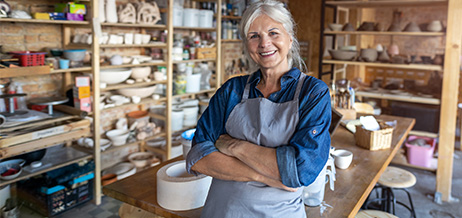 Personal Retirement Plans
Let our team help you decide what personal savings plans are best for your individual situation.