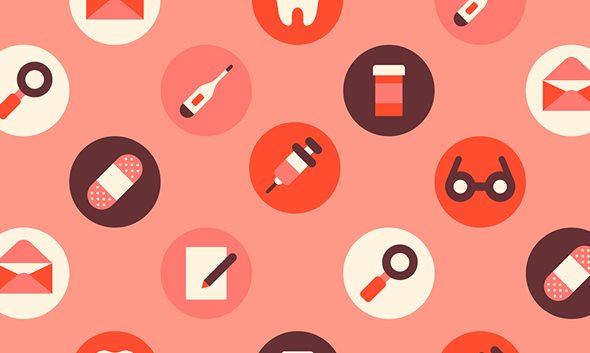 Sick and Can't Work—You've Got Options
Illness can befall anyone—take a look at all of your long term and short term options for when you get sick and can't work.
Whether it's sudden illness, short term illness, long term illness, or caring for someone you love, you'll be more prepared to deal with the financial impacts with this quick guide and the resources it holds.
Sudden Illness
Sudden illness occurs when a medical ailment develops abruptly and unexpectedly in someone. Some symptoms of sudden illness include skin color changes, fever, nausea, vomiting, poor appetite, abdominal pain, etc. Since the nature of sudden illness is to strike fast, it's hard to catch a breath before you're completely submerged in financial, physical, and mental exhaustion. To help, here are some things to keep in mind.
Emergency Room vs Urgent Care
The choice to go to an urgent care facility or an emergency room should be decided by two things: cost and type of emergency. You see, emergency rooms are equipped with all the bells and whistles of a traditional hospital. But they're also legally required to treat any patient regardless if they have health insurance or are able to pay out-of-pocket for costs.
That being said, even if you can't pay a portion of the bill up front, you will still be expected to pay afterwards. And though average costs vary by state and illness, an ER visit averages out to be roughly $2,000 nationwide—this far exceeds that of what you would pay at an urgent care.
Typically, a visit to an urgent care center costs, on average, $100-$150 per insured patient depending on the co-pay and how much treatment was needed. Even without insurance, the average cost still sits low at between $150-$200 depending on your needs. But there's a kicker—an urgent care facility is limited on what they can treat. Since urgent care centers are more equipped to handle non-life-threatening conditions, it's best to head to the ER if you're experiencing any life-threatening symptoms.
Short-Term Illness
The good news is that a short-term illness won't keep you down for very long. Although it does go away relatively quickly, it's not to say life won't be difficult when you are sick—especially if work is less than forgiving with their sick leave policy or you have a family that still needs taking care of. But there are lots of things in place to help you manage.
How do I apply for short term disability?
Short-term disability is a type of insurance that is either offered through an employer or can be purchased on an individual basis through an agent or broker. This insurance covers anything from childbirth and physical injury to mental health. If offered through an employer, generally 40-80% of your salary is covered for a fixed amount of time (often 3, 6, or 12 months, depending on the policy).
Generally speaking, the first step to applying for short-term disability is to speak with your HR department—if you have disability insurance through your employer. Otherwise, call your insurance company directly. It's possible that you'll be required to use any available sick days before the short-term disability period begins. This may also be part of the elimination period which is a certain amount of time that you have to be injured or disabled before your benefits kick in.
Illustration: Cristi Cash
Long-Term Illness
A long-term illness will affect your life indefinitely and can only be controlled by medications or treatments. Examples of long-term illness include diabetes, arthritis, high blood pressure, epilepsy, asthma, etc. This might seem intimidating, but there are ways to cope with such a diagnosis. For example, you could apply for Long-Term Disability Insurance to cover the costs or wage-losses for any disabilities lasting longer than 6 months. To apply for long-term disability, you must meet SSA's disability requirements. If you're interested in learning more about disability insurance, check out this article.
How can I get help paying for my medications?
As many know, medications aren't cheap. And paying for treatments and medicine for an extended period of time can take a serious toll on your finances—but there are programs that can help. Here are some plans and benefits to ask your current or future employer about.
FSA (Flexible Spending Account)—an employer-sponsored plan that can be used to pay for qualifying health care costs like
deductibles (the amount you're required to put towards health care costs before your insurance kicks in),
copayments (a fixed amount set by the insurer that's usually paid before a deductible), coinsurance (the percentage of costs you still need to pay after you've met you pre-determined deductible),
prescription drugs,
or other medical equipment i.e crutches, wheelchairs, etc.
HSA (Health Savings Account)—a savings account that lets you set aside untaxed dollars to pay for qualified medical expenses.
HRA (Health Reimbursement Arrangement)—a virtual fund that helps pay for qualified medical expenses. Unlike an FSA and an HSA, employers are the ones who contribute to an HRA which means the employer decides what this fund covers. In some cases, if the company-provided health insurance doesn't cover prescription costs, then the HRA will.
This Coach will help you better understand your FSA and HSA accounts:
Medicare vs. Medicaid
Don't forget about all the federal and state benefits that are available to low-income, disabled, or people of retirement age. Medicare and Medicaid are just two great examples of this.
Medicare is a federal insurance program for disabled or dialysis patients under 65 and anyone else over the age of retirement. The U.S Treasury holds a total of 2 trust fund accounts that are designated only for Medicare. If you feel you or someone you're caring for might be eligible for Medicare, medicare.gov has a very handy eligibility estimation tool.
Medicaid, however, is an assistance program created for low-income families to help cover their medical expenses. Eligibility for Medicaid is based on the Modified Adjusted Gross Income (MAGI). Young adults who are disabled or those over 65 might also be eligible for medicaid without having to be approved via MAGI. Read more on eligibility here.
Illness can be a difficult time for anyone involved. That's why it's a good idea to shield you and your family from the inconveniences that usually follow getting sick. With these resources and tips, you can make an informed decision when it comes time for you or someone else in your family.
Disclaimer
While we hope you find this content useful, it is only intended to serve as a starting point. Your next step is to speak with a qualified, licensed professional who can provide advice tailored to your individual circumstances. Nothing in this article, nor in any associated resources, should be construed as financial or legal advice. Furthermore, while we have made good faith efforts to ensure that the information presented was correct as of the date the content was prepared, we are unable to guarantee that it remains accurate today.

Neither Banzai nor its sponsoring partners make any warranties or representations as to the accuracy, applicability, completeness, or suitability for any particular purpose of the information contained herein. Banzai and its sponsoring partners expressly disclaim any liability arising from the use or misuse of these materials and, by visiting this site, you agree to release Banzai and its sponsoring partners from any such liability. Do not rely upon the information provided in this content when making decisions regarding financial or legal matters without first consulting with a qualified, licensed professional.