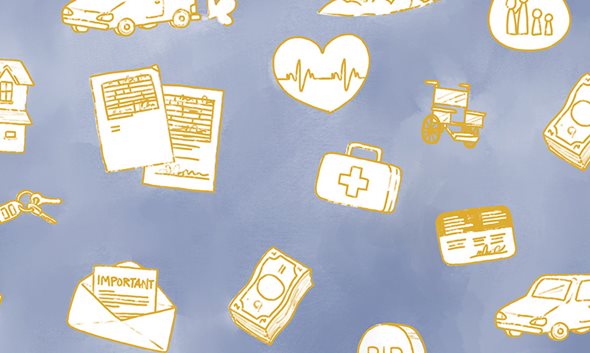 Health Insurance Basics
A good health insurance plan provides protection in case of an accident or major illness. Take time now to learn how it helps with this simple guide.
Health insurance, a.k.a. medical insurance, plans come in a lot of shapes and sizes. And though there are a lot of options to sift through, it's important to understand the basics.
What Is Health Insurance?
Health Insurance is a contractual agreement stating that an insurer of your choice will pay some or all of your future health care costs in return for a monthly insurance fee called a premium. Keep in mind that health, vision, and dental are generally all different and aren't always grouped together into one insurance plan. For example it's possible for an employer to offer health insurance and dental insurance, but not vision.
Here's why: Though employers aren't technically required to offer health, vision, or dental insurance to their employees, the Affordable Cares Act or ACA—a law that provides consumers with tax credits that lower medical costs for low-income households—imposes fines on specific employers that don't offer health insurance. Dental and Vision, however, aren't included under ACA. Therefore, dental and vision coverage is not required for adults. Vision may be required for any plan participants and insured family members under the age of 19.
Short-Term vs. Long-Term Coverage
How long you'll need insurance plays a huge part in deciding what plan works for you. Short term insurance is often called travel insurance or gap insurance because it's designed to cover medical and travel experiences for no more than one year.
Long term insurance plans are annually renewable and meant for you to stay on the same plan for a longer period of time. This plan is less flexible than short-term plans so you can choose from policies with different waiting periods and policy maximums—the max amount an insurance will pay towards qualified medical expenses—and deductible or the amount you'll pay before insurance kicks in. Long term insurance plans also include benefits like preventative care and a higher policy maximum.
Illustration: Cristi Cash
How Does Health Insurance Work?
The important thing to understand about any insurance is what providers are and aren't included in the plan. Here are some types of healthcare provider arrangements:
Exclusive providers - The cost of care is only covered if the insured goes to providers associated with the plan they're enrolled in.
Mixture of providers - Those insured can choose any provider they want to be treated by but there is a cost incentive to use a particular subset of providers. For example, Mary wants to keep seeing her current provider but it just so happens he's categorized as an out-of-network provider. Meaning she will either have to pay more or do more paperwork to submit a claim each time she sees her current provider.
Any providers - Plan participants are allowed to go to any provider they choose without a cost incentive to use a particular subset of providers.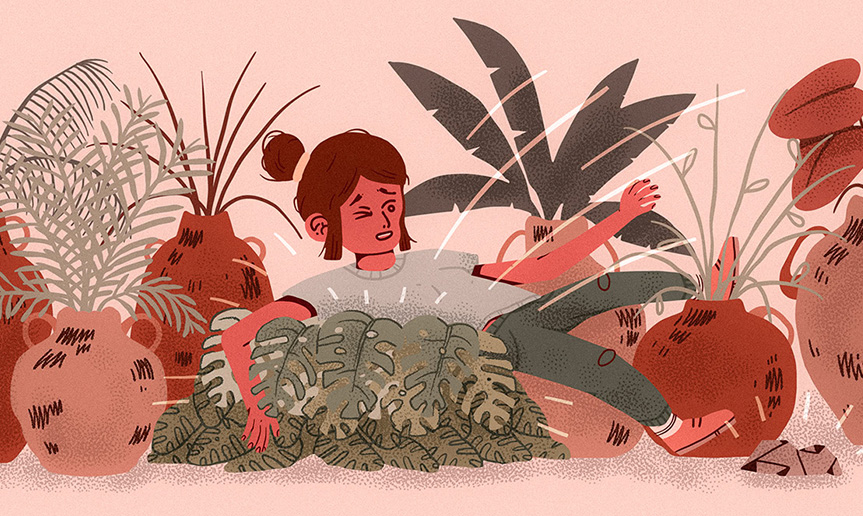 Coach
Health Insurance Marketplace
The health insurance marketplace is a service that helps people explore and shop for different health insurance plans as well as enroll in them. Employers can also use the marketplace to choose a health insurance plan for their employees using the Small Business Options Program (SHOP) Marketplace. Just remember, when applying, that you'll need to provide income and household information to see what you qualify for.
Terminology and Definitions
Coinsurance - The amount an individual pays for medical care after the insurance pays their part—usually represented by a percentage.
Copayment - A fixed amount that you owe for a service after you've paid the deductible.
Deductible - The amount you owe for medical costs before your insurance starts paying.
Policy Maximum - The max amount an insurance will pay towards qualified medical expenses.
Flexible Spending Accounts (FSA) - An account that you put pre-tax money into that can later be used to cover out-of-pocket health care costs.
Fully Insured Plan - A group plan for employees that is paid for by an employer through a commercial insurer.
Maximum Out-Of-Pocket Expense - The most that you're required to pay toward medical costs including in deductibles, copayments, and coinsurance. Once this limit is reached, your health plan will cover 100% of the qualified expenses.
Premium -The amount you pay (either monthly or yearly) in exchange for insurance coverage.
Reinsurance - Insurance for insurance companies.
Self-insured Plan - An employer takes on most or all of the costs associated with a benefit plan and offers it to their employees.
Though health insurance is no longer required at a federal level, it's still possible that someone who doesn't have it will face a tax penalty when tax season rolls around. This alone is a good enough reason to get insured. Don't forget about the peace of mind and financial security that goes along with making sure your health is protected no matter the cost.
Disclaimer
While we hope you find this content useful, it is only intended to serve as a starting point. Your next step is to speak with a qualified, licensed professional who can provide advice tailored to your individual circumstances. Nothing in this article, nor in any associated resources, should be construed as financial or legal advice. Furthermore, while we have made good faith efforts to ensure that the information presented was correct as of the date the content was prepared, we are unable to guarantee that it remains accurate today.

Neither Banzai nor its sponsoring partners make any warranties or representations as to the accuracy, applicability, completeness, or suitability for any particular purpose of the information contained herein. Banzai and its sponsoring partners expressly disclaim any liability arising from the use or misuse of these materials and, by visiting this site, you agree to release Banzai and its sponsoring partners from any such liability. Do not rely upon the information provided in this content when making decisions regarding financial or legal matters without first consulting with a qualified, licensed professional.