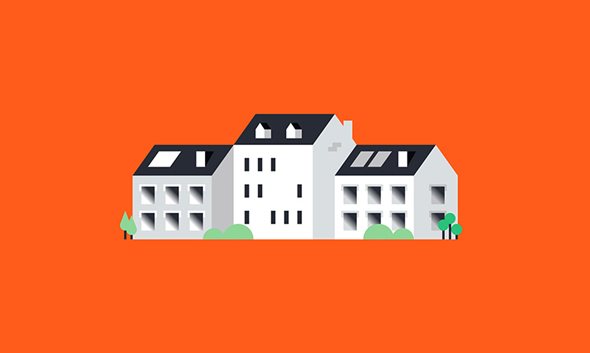 Benefits for Veterans
Military service members receive special, life-changing benefits as a thank you for their services.
In addition to serving their country, members of the military get access to life-changing benefits for themselves and their dependents.
Education Benefits
Education assistance is often the first thing that comes to mind when people think about the benefits of serving in the military. The most popular and commonly used education benefit comes from the Post 9/11 GI Bill, but there is also the lesser-known Montgomery GI Bill. It's important to be aware that service members can only use one or the other.
Post 9/11 GI Bill
Requirements for Qualification
To take advantage of the Post 9/11 GI Bill, service members must not have been dishonorably discharged and need to fall into at least one of the following categories after September 10, 2001…
Served at least 90 days of active duty service
Received a Purple Heart
Discharged with a service-related disability after serving at least 30 continuous days
The Post 9/11 GI Bill helps service members afford training and education. The bill covers the full cost of in-state tuition and fees at a public university or a set amount for a private or foreign school. It also provides money for housing, books, supplies, and a one-time payment to relocate from a rural area for school.
The assistance can be used for various types of training and education including college degrees, technical and vocational training, licensing reimbursement, apprenticeship programs, and more.
The actual dollar amount of assistance that a service member qualifies for is based on how long they served. For example, if they served 90 days but less than 6 months, they're eligible for 50% of the full amount. If they served at least 24 months but less than 30, they're eligible for 80%. A member of the military must serve at least 36 months in order to receive 100% of the benefit. Go here for more details about the Post 9/11 GI Bill.
Montgomery GI Bill
Requirements for Qualification
A service member can take advantage of the Montgomery GI Bill if they fulfill all the following requirements…
Served at least 2 years of active duty
Completed high school or an equivalency certificate
Contribute $100 a month for the first 12 months while on active duty
The Montgomery GI Bill provides up to 36 months (8 semesters/4 years) of funds for education or training such as college, certification tests, and flight school. The bill pays out various monthly amounts depending on student and duty status, as well as the kind of training pursued.
A service member can begin to use the Montgomery GI Bill after 2 years of service, but it's best to wait until you're no longer on active duty. This bill "charges" active duty and veterans differently, and veterans receive a more generous payment rate. Go ​​here to learn more about the Montgomery GI Bill.
Home Loans
Another extremely popular benefit for service members is VA-backed or VA direct home loans.
VA-Backed Purchase Loan or Cash-Out Refinance
Requirements for Qualification
A service member must fulfill all the following to get a VA-Backed loan…
Qualify for a VA Certificate of Eligibility
Meet the VA and lender standards of credit and income
Live in the home
A VA-backed loan is one borrowed from a regular mortgage lender with the VA guaranteeing or backing part of the loan. This makes it more likely that a lender will want to lend to a service member.
VA-backed purchase loans do not require a down payment or Private Mortgage Insurance (PMI) and generally get better rates and fewer closing costs than regular mortgage loans. VA-backed loans also have no penalties for paying the loan off early. This helps service members save a lot when buying a home or afford a larger home than they would otherwise.
In a cash-out refinance, service members can turn a non VA-backed loan into a VA-backed loan, with better rates to save money. They can also draw on the equity of their home to pay off debt or other expenses.
Native American Direct Loan (NADL)
Requirements for Qualification
In order to qualify for an NADL, a service member must fit all the following…
Be a Native American veteran or a veteran with a Native American Spouse
Belong to a tribal government that has a Memorandum of Understanding with the VA
Have a valid VA home loan Certificate of Eligibility
Meet VA credit and income requirements
Live in the home
​​​​​​​
For Native American veterans or veterans with a Native American spouse, an NADL helps them buy, build, or improve their home. These loans are offered directly from the VA, meaning that borrowers do not work with a separate mortgage lender. Borrowers are not required to pay a down payment or PMI and often have fewer closing costs than a regular loan. NADLs are 30-year, fixed-rate mortgages.
Healthcare
Requirements for Qualification
Qualifying for VA Healthcare is a little complicated. No matter what, the service member cannot be dishonorably discharged.
If a service member enlisted after September 7, 1980, or entered active duty after October 16, 1981, they must have served 24 continuous months or the full period they were called for active duty. This requirement is only waived if the service member is discharged early with a service-related disability, a hardship, or an "early out." If the member of the military served before September 7, 1980, the service length requirement does not apply.
If the service member is a current or former member of the National Guard or Reserves, they must have been called to active duty by a federal order and completed the full term for which they were ordered.
Finally, members who served in the Vietnam War automatically qualify if they served in specific, approved times and places.
More specifics on eligibility are found here.
Many veterans qualify for VA healthcare through the Veterans Health Administration. Those who do pay no premiums, but may need to pay co-payments for covered healthcare. Covered healthcare includes regular checkups, primary care visits, and appointments with certain specialists. Only some dental care is included with VA health care coverage. To learn more about the benefits covered, go here.
Other Benefits
There are many other benefits available to service members. Some of the most powerful include...
Disclaimer
While we hope you find this content useful, it is only intended to serve as a starting point. Your next step is to speak with a qualified, licensed professional who can provide advice tailored to your individual circumstances. Nothing in this article, nor in any associated resources, should be construed as financial or legal advice. Furthermore, while we have made good faith efforts to ensure that the information presented was correct as of the date the content was prepared, we are unable to guarantee that it remains accurate today.

Neither Banzai nor its sponsoring partners make any warranties or representations as to the accuracy, applicability, completeness, or suitability for any particular purpose of the information contained herein. Banzai and its sponsoring partners expressly disclaim any liability arising from the use or misuse of these materials and, by visiting this site, you agree to release Banzai and its sponsoring partners from any such liability. Do not rely upon the information provided in this content when making decisions regarding financial or legal matters without first consulting with a qualified, licensed professional.