Senior Vice President, Senior Wealth Advisor - Retirement Services
Favorite Quote
Find the hurt – Fix the hurt.
With over 35 years of banking and retirement services experience, Nick is a seasoned professional in the AmeriServ Trust and Financial Services Company. As someone with vast knowledge of the retirement services business, he has been instrumental in helping the company grow its retirement assets under management beyond the $1.0 billion threshold.
Nick's primary focus is helping customers identify and achieve their retirement goals. With clients in both the consumer and business sectors, he is well versed in crafting solutions for individuals, families, as well as businesses and their employees.
"I always tell my clients you want to live the same life in retirement as you did while you were working so let's move toward that goal. We truly have a product for every customer and it's my job to match the product with the customer to the best of my ability so they can retire comfortably and confidently."
Education and Certifications:
Bachelor of Arts degree in management – St. Francis University
Bachelor of Science degree in accounting – St. Francis University
CTA – Certified Trust Auditor
Community Involvement:
St. Benedict Roman Catholic Church, Johnstown, PA
Guitarist for the contemporary choir
Annual Reunion booth chairman
Annual Fish Fry volunteer
Unknown Fact about Nick:
Learned guitar at age 8; took a hiatus and re-learned it as an adult.
At the Top of Nick's Bucket List:
Going on an Alaskan cruise.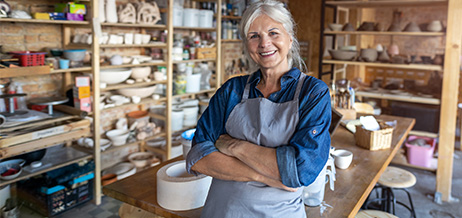 Personal Retirement Plans
Let our team help you decide what personal savings plans are best for your individual situation.