Assistant Vice President, Retirement Services Officer
Favorite Quote
To succeed in life, you need two things: ignorance and confidence.
– Mark Twain
Michele is a long time AmeriServ employee who joined the wealth management team initially in the account administration area in 1992 while she was in college. In her current role, she provides retirement plans for local business clients which include, but are not limited to, 401(k), 403(b), 457 government, profit sharing and money purchase plans. In addition, she helps clients with IRAs and investment agency management accounts for investment purposes. In tandem with the above, she keeps her plan participants and administrators well equipped by educating them on updated policies and regulations as things may change over time.
"I treat my clients like I want to be treated. I make sure they understand their options and what fits best for their specific financial situation. Most people are nervous when discussing money and saving for retirement. It's my job to reassure them and make them as comfortable as I can. I enjoy helping my clients achieve their goals and hearing about their adventures. When I explain the details of their plan and describe potential options, it does put most at ease and they realize the benefits of having a retirement plan and what it can do for them long term."
Education and Certifications:
Bachelor of Arts degree in accounting and management with a minor in finance – University of Pittsburgh at Johnstown
John B. Gunter Leadership Program – Cambria Regional Chamber – 2020 Graduate
Unknown Fact about Michele:
She will retire in Italy, where her grandparents are from; either Calabria or L'Aquila – tough decision.
At the Top of Michele's Bucket List:
TRAVEL, TRAVEL, TRAVEL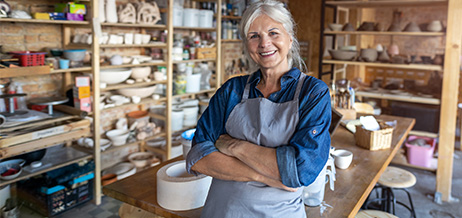 Personal Retirement Plans
Let our team help you decide what personal savings plans are best for your individual situation.