Retirement Services Officer
Favorite Quote
Carry out a random act of kindness, with no expectation of reward, safe in the knowledge that one day someone might get to do the same for you.
– Diana, Princess of Wales
Kalyn has been with AmeriServ since 2020 and her expertise lies in account administration; specifically for IRAs, investment agencies, 401(k), profit sharing, and 457 plans. She keeps herself current on all laws and regulations that govern IRAs and employer plans, as it is ever-changing. Plan participant education is a top priority along with regularly meeting with clients to review and/or update their plans.
"My goal is to handle a client's account with the same care and consideration as if it were my own. It's important to me to keep my clients informed so they can make educated financial decisions. A philosophy that guides my approach to not only my work but also my personal life is the golden rule – do unto others as you would have them do unto you."
Education and Certifications:
Certified IRA Professional (CIP) – Ascensus Online Institute
Master of Business Administration – Mount Aloysius College
Bachelor of Arts (Summa Cum Laude) – English & Theatre – Mount Aloysius College
Community Involvement:
United Way Volunteer
Altoona Community Theatre, Issac Awards Judge
Unknown Fact about Kalyn:
I participate in weekly bungee fitness classes and hope to become a certified instructor one day.
At the Top of Kalyn's Bucket List:
Travel to Europe – Ireland, Scotland, England, France, and Italy are at the top of my list.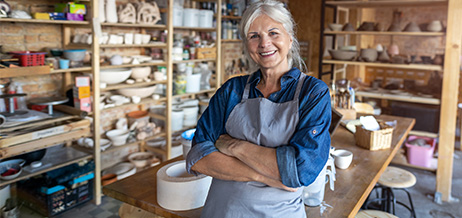 Personal Retirement Plans
Let our team help you decide what personal savings plans are best for your individual situation.