Vice President, Wealth Advisor
Favorite Quote
It's amazing what a team can accomplish when no one cares who gets the credit.
Scott has been with AmeriServ Trust and Financial Services Company since 2018 and brings with him more than 25 years of experience in trust and estate planning, special asset management and retirement planning. He's a firm believer in always doing what's in the best interest of his clients and relies on this philosophy to create plans and solutions that help clients meet their financial goals.
"I manage the financial affairs for clients who don't want to, don't need to, or are unable to manage for themselves. There is nothing more satisfying than helping someone navigate a retirement or estate plan. It can be a complex process and I'm happy to help."
Scott's asset management expertise has played a significant role in developing and implementing a new business offering at AmeriServ. In fact, this new line has given AmeriServ a competitive advantage while providing clients with the confidence and assurance that their money is working for them.
Education and Certifications:
Bachelor of Science, Business Administration – Geneva College
Licensed Pennsylvania Real Estate Agent
Community Involvement:
Board of Directors:
Allegheny Regional Conference Foundation
Indian Creek Valley Community Center
Indian Creek Valley Lions Club
Unknown Fact about Scott:
I am a "sports junkie".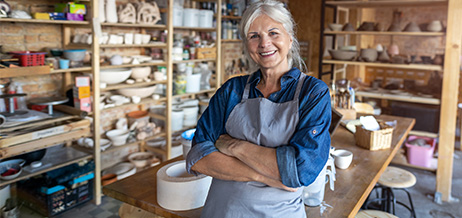 Personal Retirement Plans
Let our team help you decide what personal savings plans are best for your individual situation.