Assistant Vice President, Personal Trust Officer II
Favorite Quote
"The beautiful thing about learning is nobody can take that away from you."
-B.B. King
Alyssa's responsibilities include business development, account administration, including IRA, agency and special needs trusts. "I tailor my financial advice to meet each client's specific need, keeping in mind that finances are more than just a dollar amount. It's a lifetime of someone's hard work and effort to achieve their financial goals, not only for themselves but also for their loved ones."
Education and Certifications:
JD University of Pittsburgh School of Law
Bachelor of Arts (Magna Cum Laude) University of Pittsburgh
Unknown Fact about Alyssa:
She is proficient in the Italian language.
At the Top of Alyssa's Bucket List:
Hopes to visit Australia some day.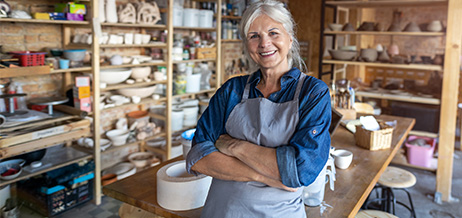 Personal Retirement Plans
Let our team help you decide what personal savings plans are best for your individual situation.