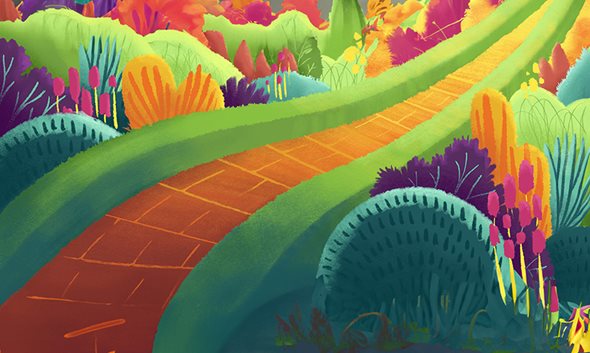 GreenPath: A Road to Financial Wellness
GreenPath is a nonprofit organization that can help with your finances.
For anyone struggling with debt, facing difficult housing decisions, or feeling overwhelmed by their finances, GreenPath can make all the difference.
What's GreenPath?
GreenPath is a non-profit organization that helps people manage difficult financial situations through counseling, education, and actionable solutions. For nearly 60 years, GreenPath has made increased financial wellness a reality for hundreds of thousands of people.
GreenPath offers many services to help people find financial wellness. One of their most powerful services helps people take control through debt counseling. They also offer an effective Debt Management Plan (DMP) that allows people to completely pay off unsecured debt in an average of three to five years. Last year alone GreenPath helped over 65,000 households pay off more than $200 million in debt.
GreenPath's general counseling is completely free, with other services requiring small fees. All GreenPath counselors are certified by the National Foundation for Credit Counseling (NFCC). This means they have the training and experience to understand and help—no matter how dicey your personal situation is or isn't. Along with their professional counseling services, they also offer webinars, a podcast, and a blog filled with experiences and information. You can learn more by calling them at (844) 572-5922.
What to Expect
When you call GreenPath, you'll be connected with an expert who will listen to your situation without judgement. GreenPath focuses on helping you pay off all of your debt, rather than settling it. While debt settlement plans can erase some of the debt that you owe, it can also be extremely damaging to your credit score.
Illustration: Chelsea Miller
GreenPath assures creditors that their clients will pay off their debt and then uses that assurance to negotiate things like reduced interest rates and lower monthly payments. Their DMP is a particularly effective system for helping their clients get out from under debt.
GreenPath's DMP focuses on showing you what you can afford to pay toward debt payments. You then automatically deposit that amount into your GreenPath account every month, ensuring you never miss a payment, and GreenPath disperses the payments to your creditors. Their DMP can also stop collection calls and waive late or over limit fees. Of course, their counselors are by your side every step of the way to help with advice or assistance as needed.
Is GreenPath For You?
Often, the biggest roadblock toward getting help in a tough financial situation is a sense of embarrassment. But asking for help is not something to be ashamed of—millions of Americans have found themselves in similar circumstances. You are not alone, and GreenPath may be able to help. GreenPath can provide relief from the stresses of an unsteady financial situation, and every conversation with a GreenPath counselor is completely confidential. Many people report wishing they had contacted GreenPath sooner, so if you think that you could benefit from tailored financial assistance, it's wise to reach out now. Contact them at (844) 572-5922.
What Makes GreenPath Unique
Part of what makes GreenPath so worthwhile is their focus on people. They are an organization filled with experienced professionals who truly care and want to help. Specifically, GreenPath focuses on bringing empathy to every conversation, plan, and service. This allows them to get a better understanding of the financial and emotional positions of those they work with. GreenPath counselors do all they can to give advice and create plans that will actually work in their clients' lives.
Last year alone GreenPath helped over 65,000 households pay off more than $200 million in debt.
GreenPath also has a 10-year plan that they began in 2016 to "Remix the American Dream." This is what they have to say about what that means:
We will know we have succeeded when people feel prepared for life's ups and downs, and have access to the tools and resources to manage their finances to support their goals. We will know we've made it when it's no longer taboo to talk about debt or finances, and people are helping each other succeed by sharing their stories and tips around the dinner table, in the news, and in the classroom.
Financial education and empowering people to understand and actively improve their situation is a key part of GreenPath's approach to helping people, and this makes them a powerful ally. To learn more about GreenPath and their mission, visit GreenPath.com.
Disclaimer
While we hope you find this content useful, it is only intended to serve as a starting point. Your next step is to speak with a qualified, licensed professional who can provide advice tailored to your individual circumstances. Nothing in this article, nor in any associated resources, should be construed as financial or legal advice. Furthermore, while we have made good faith efforts to ensure that the information presented was correct as of the date the content was prepared, we are unable to guarantee that it remains accurate today.

Neither Banzai nor its sponsoring partners make any warranties or representations as to the accuracy, applicability, completeness, or suitability for any particular purpose of the information contained herein. Banzai and its sponsoring partners expressly disclaim any liability arising from the use or misuse of these materials and, by visiting this site, you agree to release Banzai and its sponsoring partners from any such liability. Do not rely upon the information provided in this content when making decisions regarding financial or legal matters without first consulting with a qualified, licensed professional.